Drive/power electronics for LM-80 testing form the foundation for successful testing. Selecting the best drive electronics is a very important decision.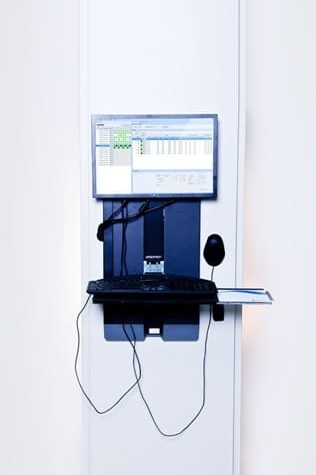 Selection criteria for your LM-80 drive/power electronics should include the following:
LM-80-08 Testing Requirements
Constant Current (DC mode) (yes, with SpikeSafe current source; user selectable currents)
Pulse mode current (allowed LM-08-15) (yes with SpikeSafe current source; user selectable currents and pulse settings)
Current accuracy less than 3% (yes. SpikeSafe current source accuracy is less than 1%)
Temperature measurement monitoring and data logging (thermocouple – special limits wire) (yes)
Alternate temperature measurement monitoring techniques – RTD or thermistor (yes)
Minimum 6,000 hours test time (10,000 recommended) (SpikeSafe MTBF 10,000 hours)
Duration timers set by operators stop testing and alert users that it is time for light measurements
Test Timing Uncertainty for the software application must be calculated to ensure minimum testing is achieved (yes)
RH less than 65%
AC ripple less than 2% (yes, with SpikeSafe current source)
NVLAP Self Certification
LM-80 audit (Vektrex systems have been successfully audited and are in use in many countries)
Other criteria for selection of your LM-80 drive / power electronics
Is the system constructed from high quality components?
What is the uptime and MTBF?
What is the Energy Efficiency?
Does the system include safety mechanisms for operators and devices?
What is the worldwide installation base?
Does the system meet the LM-80 Specifications?
Is the system NVLAP auditable?
Does the software support the test requirements?
Does the software include management functions that simplify test management?
Are you able to easily detect test anomalies?
Is the system scaleable and modular?
Does the system support a large voltage and current range ?
Vektrex LM-80 drive electronics are based upon industry standard SpikeSafe modules.